It's 2018 and digital media marketing is growing at warp speed. It isn't a fad that will soon fizzle out and disappear forever, social media is here for the long haul! With more and more people engaging on social media platforms regularly, I truly do believe your business should hop on this new wave train and take advantage of a growing movement. Ask yourself, do you want to outgrow and outlast your competition?! YES YOU DO. Here is how you
Targeting Your Niche
Social media was once about publishing posts to only your followers. Now, the targeting on social media is extremely advanced. You can target your ads and posts toward specific regions/areas, genders, age groups, and even interests. Why waste time and effort on groups not interested in your business. By targeting people who are similar to your existing customer base you can grow interaction with your business' website, boost sales and create wonderful experiences that people will appreciate and rave about both online and within their squads. You'll find fans you didn't know existed!
Fan Engagement meets Brand Loyalty
Adding well managed social media accounts to your business' already crazy-cool brand, will take it to the next level and beyond! It opens up an exciting new door to further connect your products and services to your target market, in a personal way and on a more human level. Are people willing to choose your brand over your competitors? Strong social media marketing can allow your brand to have a loyal following, in an effortless way. You can consistently interact with your consumers, respond to questions in real time, and show your appreciation in a way that's convenient and meaningful. Engagement with customers equals ultimate loyalty! This is your chance to create a unified group of people who share a common connection – people enjoy being a part of something bigger than themselves.
One Stop Shop of Info
Social media is essentially a one stop shop for all information and this is a HUGE benefit to your business. Before this digital world exploded, people would count on encyclopedias, newspapers, magazines etc. to provide information on topics of choice. These days, consumers look to digital platforms for immediate information on any and all things. I can't tell you how many times i've gone out to eat and have searched the restaurant or bar on Instagram to see what other people have posted. I search for the profile of said restaurant to see pictures of food, daily specials, entertainment and everything in between! Well managed social accounts, with content that entices people are the key to success. You know what they say, a picture says a thousand words.
Why Use Social Media for Business?
Businesses use social media because it can improve the frequency, quality, and reach of their marketing efforts. It is a quick, easy and fun way to promote your business' sales, promotions, events, and other marketing initiatives.
Anywhere At Anytime Kind of Easy
Social media can go everywhere with you and this is a huge benefit. Running and promoting online campaigns or updating social platforms can be done literally anywhere… Happen to stumble across someone who is interested in your business or products while waiting to see your dentist? In line to get your afternoon coffee pick-me-up? Pull up your social media accounts and show off your products or work!
When you can run social media campaigns from anywhere at anytime, why wouldn't you want to be a part of that?! Do you have a fun update you want to share with your fans? Simply create the post while at home relaxing in your sweatpants, on your couch! Businesses use social media because they can promote their products, inform and educate consumers, and stay in touch with their target audience from anywhere, with extreme ease.
Having someone to draft posts and manage your accounts/online personality is sure to add an extra layer to the convenience factor. I focus on the online world, you focus on the foot traffic it brings to your door and how to create lifelong relationships! It's a win, win.  
Ultimate Connection
By using social media, you diversify your current marketing efforts by adding levels and layers. You reach your target market and every niche little area and crowd in between. This type of connection creates a more versatile consumer base. This is a crucial step in having your brand pop, stand out and stay top of mind. When someone sees your logo, your product, hears your name, you want that to immediately click and have it result in an inquiry, a sale, or a great overall experience.
Let Fans Market For You
As a business owner, you may not have the time to properly market and manage your brand, you're out their growing sales and creating wonderful experiences for your customers. Having someone take on the task of Social Media Marketing off your hands, and into the hands of users is a huge bonus to your business, as the digital realm is jam packed with people who are ready and waiting to market your business FOR you! User generated content is key. People are willing and excited to engage with your social media campaigns. They will "like", "share" and "comment" on your posts. Look how easy that is? They are spreading the word about your business to their own followers, and encouraging other followers to join in. People interacting and posting pictures of your product or services is great user generated content! Less effort and more social benefits for you!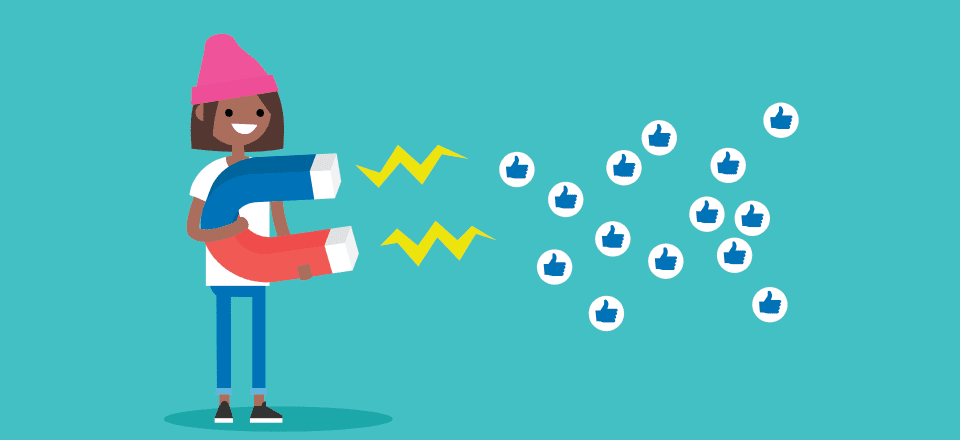 Long gone are the days of social media only being used to connect with your close circle of friends – business' want in! Let's work together to generate more business and build deeper connections with your fans! Serving them on a higher, more personal level through social media is a great change to bring about the most beneficial results. Email me at christina@tmrrwinc.ca or give me a call at (519) 330-4103. Let's set up a FREE consultation!